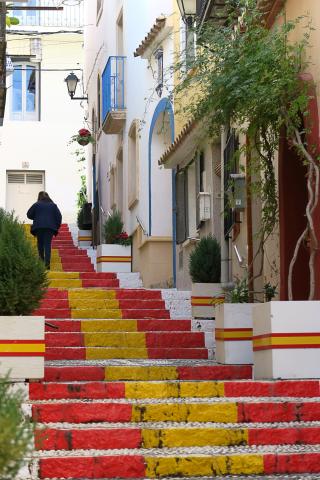 Calp Town Council aims to promote the town as a tourist destination adapted to all people with disabilities. For this reason, it is working on a Tourism Accessibility Plan to identify the existing accessible tourist offer as well as the deficiencies that may exist in this area with the aim of being able to correct them.
The aim is that the tourist offer of Calp is adapted to all people with any type of disability, whether visual, auditory, cognitive or movement.
As part of the preliminary diagnosis phase, the municipality of Calp has launched an online survey aimed at citizens in order to have as much information as possible on the subject. The survey can be answered through the social networks of Calp Town Hall and the Tourism Department (Calpe Turismo) as well as at www.calpe.es.
In addition, interviews have also been carried out with the tourism sector and visits will be made to the different tourist establishments (both accommodation and hotels), tourist sites (sports facilities, monuments, museums, beaches, parks, viewpoints) as well as the different types of transport (buses, taxis, car rentals, train...). With all this, an inventory of the accessible tourist offer of the municipality will be made.
Online tourism resources such as the Tourism website, promotional videos, social networks, advertisements, spots, etc. will also be analysed.
All this previous analysis will serve as a basis for this tourism accessibility plan in which actions will be established to make the tourist offer of Calp accessible to all disabled people.
"Our goal is that all people with disabilities can also enjoy Calp and all the attractions offered by our town", said the councillor of Tourism, Paco Avargues.