Year Bofill Calp 2023
At the end of 2021, the City of Calp agreed to declare 2023 as the "Bofill Year", coinciding with the 50th anniversary of the end of the construction of the La Muralla Red Building. This proposal aims to be recognition of the entire architectural complex of the Manzanera devised by the architect Ricardo Bofill, who died in January 2022.
To celebrate the Bofill Year, from the Calp City Council, a calendar of activities has been organized throughout 2023. Thus, various activities such as the photographic rally of the Foto Club Ifach, a conference scheduled by the University of Alicante E Taught by Professor Adriana Figueras, guided tours of buildings, Art al Carrer, exhibitions, concerts, gastronomic days and an International Congress of Architecture.
The importance of Ricardo Bofill's architectural work in Calpe has transcended over the years its local location to be an icon of world architecture of the second half of the twentieth century, as the multiple works carried out on this magnificent work attest. architectural and its wide diffusion in recent years through social networks.
---
The buildings consist of three incredible complementary spaces.
La Muralla Roja
This building dates back to 1972 and its architecture is adapted to the topography of the cliff where it is located.
The configuration of the building evokes the aesthetics of architecture, going back to the Mediterranean tradition of the kasbah: passages, terraces, staircases and patios that communicate with each other as an extension of the interior living spaces. In addition, it features a wide variety of colors, which was done with the intention of contrasting the landscape, sky and natural light.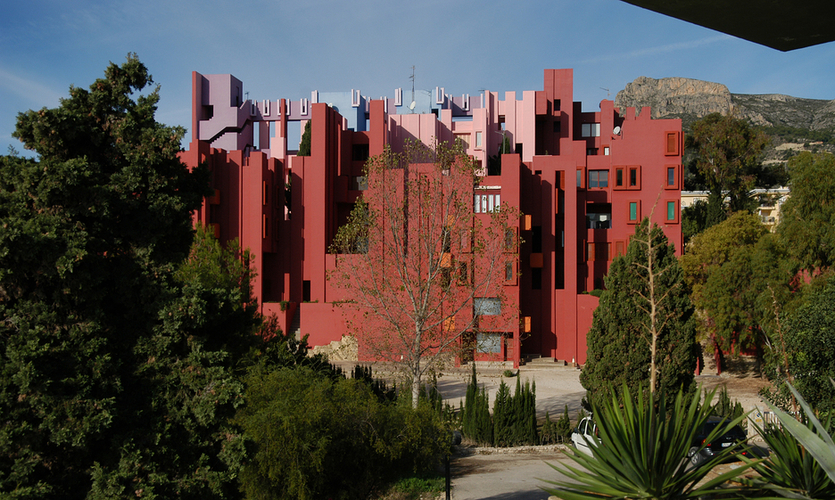 Xanadú
Constructed between 1966 and 1968. Architecturally, it is an experimental prototype of a garden city in space, achieved with various levels and heights connected by ramps and stairs.
The building takes the castle as a reference and is developed in order to obtain an inspired configuration on the Peñón de Ifach. The overall cubic shape is adorned with railings and curved roofs that make its spaces into something majestic.
El Anfiteatro
Constructed between 1983 and 1985. It is located on the top of a cliff with magnificent views of the sea and the Peñón de Ifach.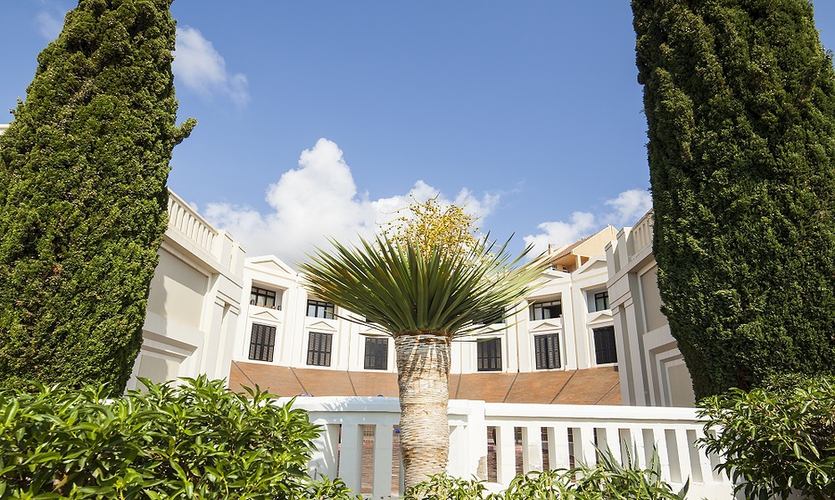 It consists of a complex formed by 27 luxury homes, a shared pool and several solariums that are modeled as a classical amphitheater.  The pool occupies the space used as the "stage" in the Greek tradition and extends to the cliff framing the landscape.
Image gallery