The Medieval Town of Ifac is known for being a unique archaeological site in the Valencian Community, and is the only of its kind that has never been studied, excavated, or transformed before, which makes it a unique and exceptional site.
It is an urban enclave that dates back to the late 13th century, inspired by admiral Roger de Llúria, one of the most important figures of the time. It was a huge walled area with a complex access system, rooms, storehouses, houses and an impressive church dedicated to Nuestra Señora de los Ángeles with a medieval cemetery at its feet. However, it was short-lived, and existed no longer than 100 years. Historical changes forced its abandonment and the movement of the colonists of Ifach to the hill where you now find the walls and historic area of Calpe.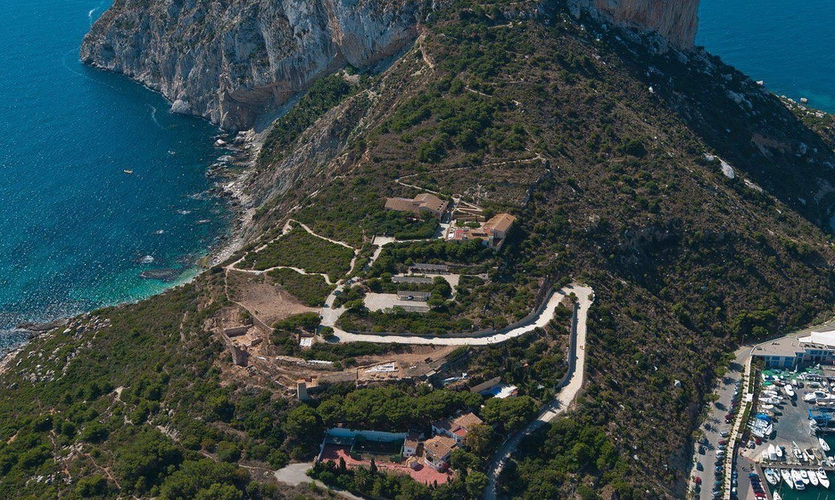 The site's importance is also demonstrated by the fact that it is located at the foot of the Peñón de Ifach , which was recently named a Wonder of the Valencian Community in the natural monument category.
Since 2005, the Diputación de Alicante through the Archaeology Museum (MARQ), along with the government of Calpe and the collaboration of the park's management and technical team, have been working on the future adjustment of the archaeological remains.